Blagdon Primary Governing Body
Our Governing Body has been set up according to the statutory guidance from the Department for Education.
Our Full Governor Meetings are complemented with two sub-committees as follows:
Finance, premises, facilities & health and safety
Teaching, Learning and Assessment - Learning (curriculum) & Assessment (outcomes), safeguarding, behaviour and pupil premium
The sub-committees meet regularly and report to every Full Governors Meeting. The standard term of office for a governor is four years. The chair and vice-chair are elected annually at the first meeting of the academic year. 
Our Governors attend training sessions and seminars to help keep up to date with changes in schools and education and to enable them to do a fantastic job.  They also regularly come into school to meet the headteacher, members of staff and the pupils. This helps them to find out how the school is progressing towards it targets.
If you need to contact the Chair of Governors, Mr Iain Martin, correspondence can be sent to iain.martin@blagdonprimaryschool.com.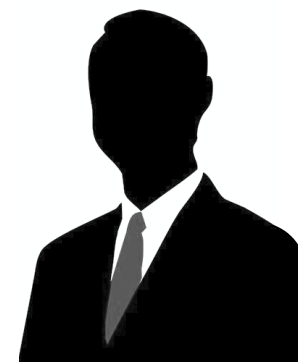 Iain Martin – Co-opted Governor (Chair of Governors)
Responsibilities: Finance Committee
Term of Office: 1st December 2015 - 1st December 2019
Pecuniary Interests: None   |   Meetings attended: 100%
Click for biography
Claire Golding – Staff Governor
Responsibilities: Finance and TLA Committees
Term of Office: 1st September 2017 - Current
Pecuniary Interests: Headteacher  Meetings attended: 100%
Click for biography
Emma Brock – Staff Governor
Responsibilities: Finance and TLA Committees
Term of Office: 1st September 2018 - Current
Pecuniary Interests: Deputy Headteacher   Meetings attended: 100%
                      Click for biography
Shaun Cummins – Co-opted Governor
Responsibilities: Finance Committee
Term of Office: 8th October 2015 - 9th October 2019
Pecuniary Interests: None  |   Meetings attended: 79% 
                      Click for biography
Ruth Bean – Parent Governor
Responsibilities: Finance Committee (chair)
Term of Office Click for biography: 21/9/16 - 21/9/2020
Pecuniary Interests: None  |   Meetings attended: 75%
                       Click for biography
Carol Marsh –  Co-opted Governor
Responsibilities: TL&A Committee (Safeguarding Lead)
Term of Office: 1/9/2013 - 1/9/2017
Pecuniary Interests: None  |   Meetings attended: 95%
                       Click for biography
Dominique Moreton – Parent Governor
Responsibilities: TL&A Committee (chair)
Term of Office: 3/9/2014 - 3/9/2018
Pecuniary Interests: None  |   Meetings attended: 95%
                       Click for biography
Ben Wiggins – Co-opted Governor
Responsibilities: TL&A Committee
Term of Office: 16/3/2017 - 16/3/2021
Pecuniary Interests: None  |   Meetings attended: 78%
                       Click for biography
Paul Wickers – Co-opted  Governor
Responsibilities: (tbc) Committee 
Term of Office:  16/3/2017 - 16/3/2021
Pecuniary Interests: None  |   Meetings attended: 66%
                       Click for biography
Chris Mills -Co-opted Governor
Responsibilities: (tbc) Committee
Term of Office: 16/3/2017 - 16/3/2021
Pecuniary Interests: None  |   Meetings attended: 44%
                       Click for biography
Tracey Dover – Clerk to Governors
Term of Office: N/A
Pecuniary Interests: None  |   Meetings attended: 100%