English
Our English Curriculum Intent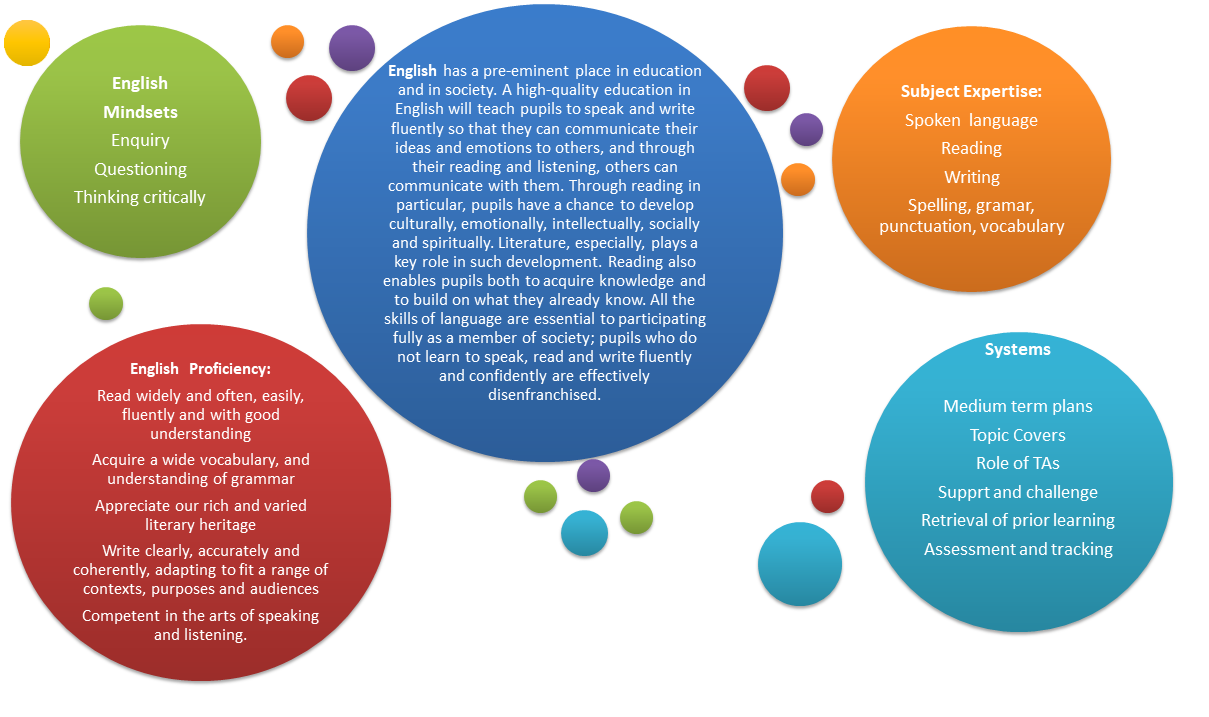 At Blagdon Primary School, we have a real passion for English and, in particular, books! We are strong advocates of reading and use high quality texts as the basis for much of our writing in school.
English, communication and languages lie at the heart of our capacity to explore, imagine, think and create and make a crucial contribution to children's development as successful learners. Their developing use of language underpins children's achievement across the curriculum and sets the foundations for lifelong learning.
Our book-based curriculum excites and engages children to be critical readers whilst becoming confident and informed writers. The National Curriculum requirements are embedded, making the grammar purposeful and there are always a mixture of shorter, longer and extended writing outcomes where the audience and purpose is clear, engaging and exciting for children! Our children learn to communicate effectively in a range of media. They become increasingly fluent and accurate in expressing their thoughts and emotions, orally and in writing. Creating and responding to all kinds of texts, including those which combine words, images and sounds, offers access to the world of knowledge and imagination and generates lasting enthusiasm, enjoyment and the ability to excel.

Phonics Scheme
At Blagdon, we use Letters and Sounds as the basis for the planning of our high quality, systematic phonics programme. We begin teaching phonics in third week of Reception and children make rapid progress in their reading journey.
Reading Scheme
At Blagdon, we promote a 'phonics first' approach to reading, and we use the Collins Big Cat reading scheme in our guided reading sessions at school in EYFS and KS1. For home reading, children read phonetically decodable books from our reading scheme so that they can practise, and apply, reading skills that have been taught at school. Books are very closely matched to a child's current phonics phase so that each child can achieve success in their reading.
School Library
We are very proud of our school library! Only opened in September 2020, our library brings into focus just how important we feel reading is. As well as being home to our KS2 scheme books, our library is filled with a wide range of texts that our children are invited to select and explore with increasing independence as they progress through the school a wide range of titles We aim to excite and engage every child in reading by fostering a lifelong love of books. Our library is inviting and gives our children the opportunity to relax and enjoy a good book in comfort. A love of reading is a well-documented route to academic success — helping all of our children to excel.