Headteacher's Welcome
Thank you for showing an interest in our school and welcome to our website.
Choosing a school which will provide the best education for your child is one of the most important decisions that a parent has to make. This website is intended to give you the information to help you make that choice and to give you a flavour of Blagdon Primary School.
We are a small rural school in the beautiful village of Blagdon and on the edge of the Mendip Hills. We have around a hundred and ten children organised over four mixed-age classes. Our size helps to give our school the warm, friendly, family-feel that our families value. We know our children extremely well and treat them with respect, as unique individuals and provide our children with a caring and nurturing environment. The school motto of 'Explore, Excite, Excel' makes clear our commitment to developing every individual to be their very best within an exciting and engaging curriculum that fits our rural community.
Blagdon Primary School joined the Lighthouse Schools Partnership Multi-Academy Trust on 1st October 2019. The Lighthouse Schools Partnership is a Multi-Academy Trust with schools across the age range from Nursery to Sixth Form. The Trust exists both to promote the sharing of excellence and capacity and to support each school in maintaining its own identity and ethos and includes both community and Church of England schools and three Teaching Schools. You can find out more about the Trust by clicking here.
If you visit us, you will find a calm and friendly atmosphere where children enjoy coming and behave well. The staff are caring, dedicated and work hard to ensure that each child has the support and opportunity to flourish as they progress through our school.
We are always delighted to show prospective parents around, and to give you an opportunity to meet some of the teachers and pupils. We are very proud of Blagdon Primary School and hope you will decide that our school offers the right environment for your child.
Please do not hesitate to contact the school for an appointment to come and meet us.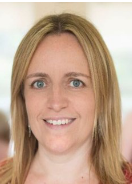 Jenny Campbell
Headteacher