Our School Library & Reading for Pleasure
Our School Library
For anyone who has visited our school, it will come as no surprise that we LOVE reading at Blagdon! Not only does every class have their own reading corner but we have our own wonderful library to explore. It is a bright and welcoming space full of interesting and varied books to tempt and excite every reader and cosy and comfortable seating to sit back and enjoy a book. Our classes visit the library regularly and books can also be changed with the help of our Year 6 library monitors.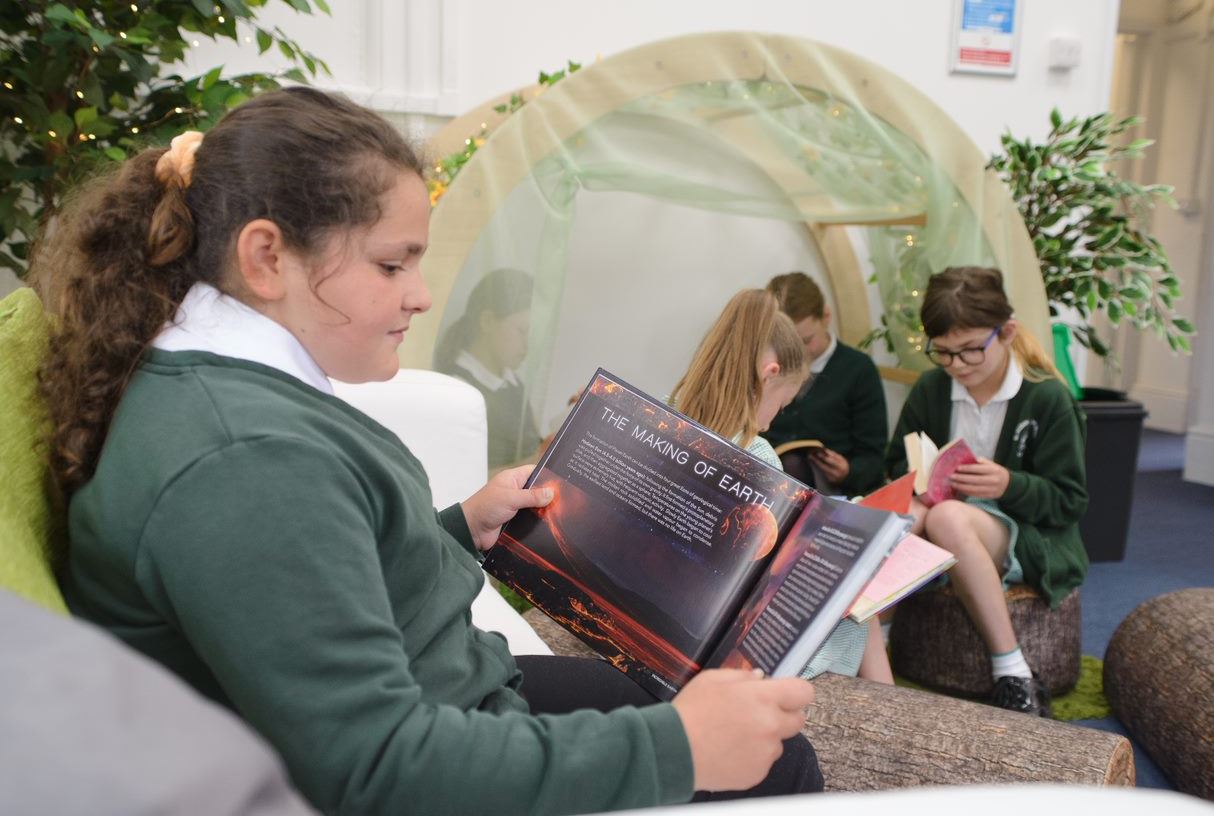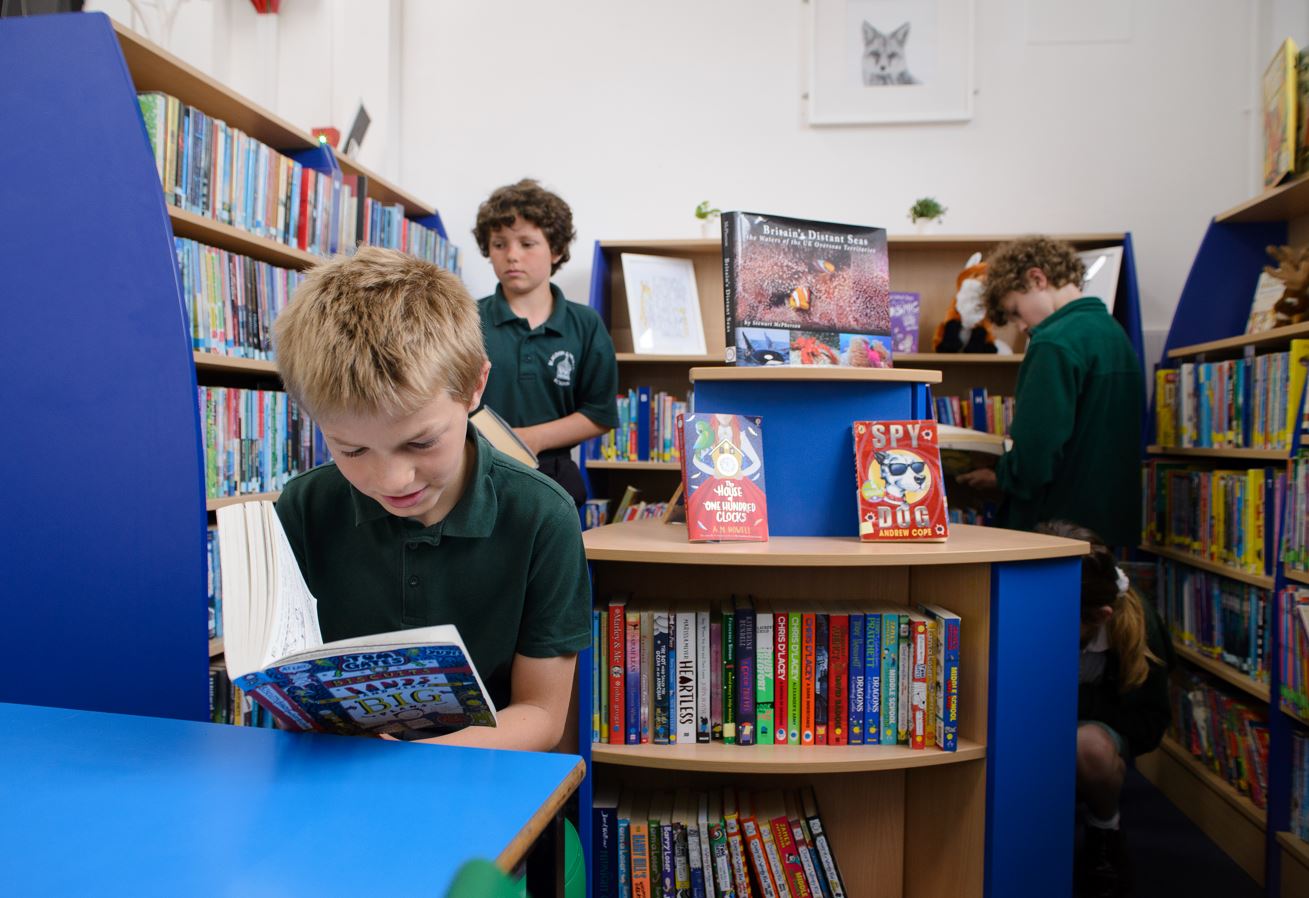 All children across the school get to borrow books from the library - picture and non-fiction books to share at home for our youngest children (who will also bring home their carefully matched phonics books to read themselves) and books they have self-selected under the support of adults for our older and more confident readers. We regularly update our books to include a wide range of new and classic authors from a wide range of genres and that cover a wide range of topics. We take care to include diversity within our books as part of our work on challenging stereotypes and promoting strong and diverse role models and helping every child to see themselves and others within the pages.
To keep our books up to date, we always have a book wish list on the go! If you would like to buy a book for us, our wish list can be found on the following Amazon link https://www.amazon.co.uk/hz/wishlist/ls/2ZFHAPTX2K5MU?ref_=wl_share . Any books purchased are sent straight to our school, and we place a book plate in each book as a thank you to the person who donated.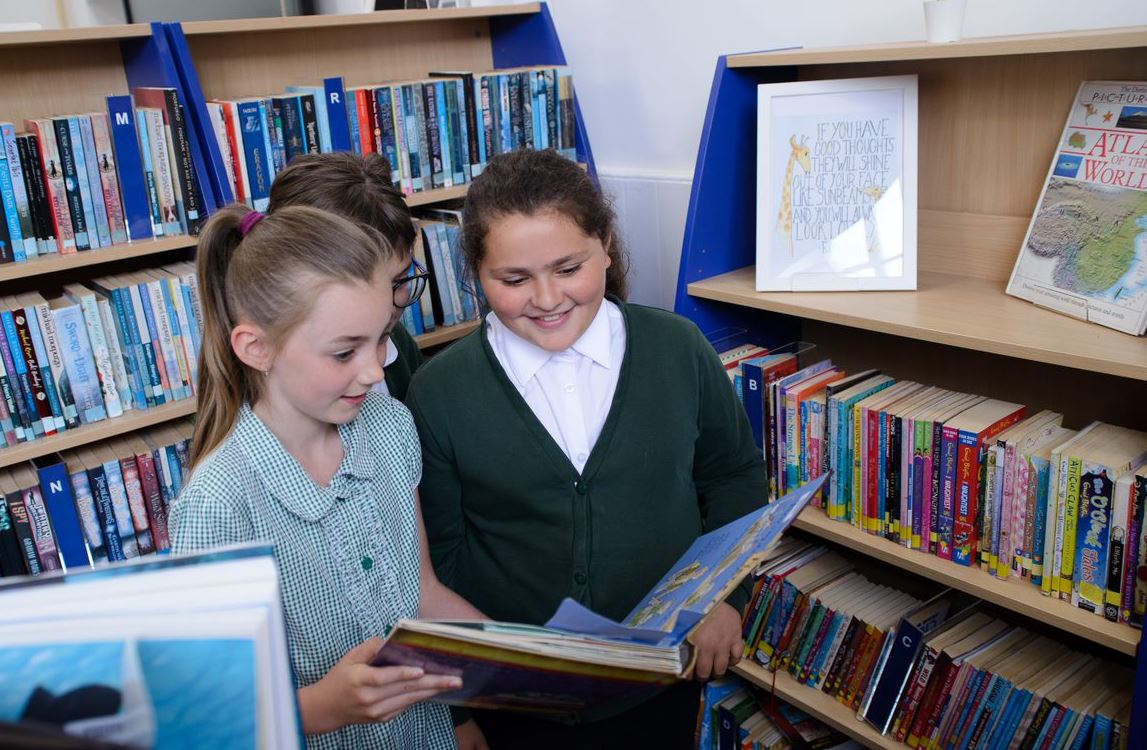 Books in our classrooms
Each of our classrooms has its own reading area and books that are suited to that age of children for them to share and enjoy. Every class has a book to focus their writing in English lessons on (see our English page for more information) but also a book that they read at the end of each day just for pleasure. These are from a wide and diverse range and a record of these is kept to ensure there is no repetition during their Blagdon reading journey. Each classroom also has high quality information and non-fiction books linked to their current history, geography and science topics to support their love of reading and learning.
We love to hear about the books children enjoy reading at home too, and so we have Book and Tell sessions each week. During these, children take turns to bring in a favourite book from home and tell their class about why they love it. Depending on the age of the children, this might be read to them by their teacher (EYFS/KS1) or and extract shared by the teacher of child. These are celebrated and shared in each classroom.
Pupil Premium Book Boxes
As part of our work on reading for pleasure, we support our children who are in receipt of Pupil Premium with books. The aim of the project is to empower pupils through book ownership to develop a love of reading for pleasure and for learning. By giving them access to high quality and appropriately chosen books, we aim to bridge the gap between pupil premium and non-pupil premium children.
Every pupil premium child will receive:
A personalised starter box to use as a special place to keep their own library of books with:

A mug, hot chocolate & marshmallows
Their first book

A monthly delivery of a book which has been targeted to support their current reading level or to be shared and enjoyed with an adult (particularly for our younger children who are still reading phonically decodable books or are within our reading scheme)
All of the books are for the children to keep and form their own personal library. The books will be selected by school staff to be appropriate for their age and ability to provide interest and challenge at an appropriate level. They will include a range of fiction, non-fiction and poetry books. Fiction books will often be linked to topics they will cover in that term, to inspire the desire to learn more at home and to help with research or linked to their own personal interests.
For information on some of the research behind this project, please look at the following link: https://literacytrust.org.uk/research-services/research-reports/book-ownership-in-2021/