PE
Children explore a wide range of sports through our PE curriculum which is based on the REAL PE scheme and a range of after school clubs that are provided by School Sports Teaching to excite our children. Where children show an aptitude for a particular sport, there are often opportunities for them to develop their skills through our links with our local secondary schools such as Churchill and enrichment activities and competitions where they can develop and excel.
Children will take part in approximately 2 hours of PE and physical activity during the school week with opportunities for both indoor and outdoor activities. During 3 of our lunchtimes, we have a sports coach who runs sports activities for children.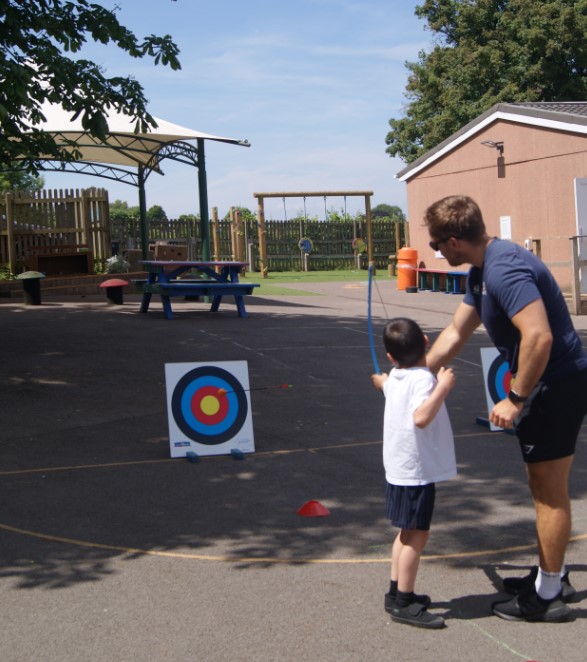 Competitive Sports and Inclusion
Our PE lead works closely with staff and outside providers to ensure we offer a wide range of opportunities for all pupils, including activities for children with disabilities to ensure that all children feel valued and included and to promote respect for diversity.
We regularly take part in activities run by North Somerset Schools PE Association (NSSPEA). These are a mixture of competitive sporting activities and events to allow children to experience more niche sports. Examples include cross-country running, speed stacking and curling, swimming gala, netball, football and cricket.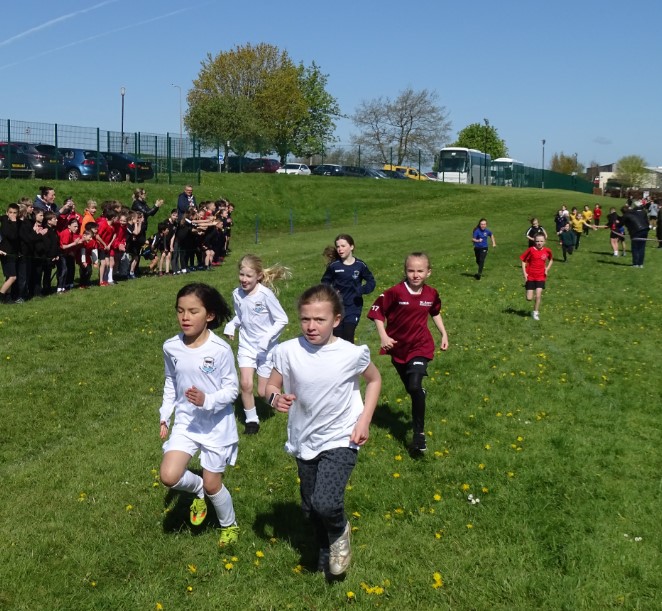 Sports Days and House Events
We hold a sports day for the whole school and to give all children the opportunity to take part. Most terms we have an inter house sports competition to give children the chance to compete in a range of sports in mixed age groups.
Sports Premium
You can find out more about what we offer our children and how we spend are Sports Premium funding on that page of our website.